Philips Respironics has announced a voluntary recall for specific Medical Devices.
For information on the Recall Notice issued by Philips along with a list of affected devices,
Please visit: philips.com/src-update or call:  (877) 907-7508
Welcome!
Care Medical is a local home medical equipment company dedicated to partnering with our customers and referral sources to provide the best quality of care.  Our staff of over 45 employees and our convenient locations are carefully selected so that we can take care of your home medical equipment needs.

Care Medical is able to make decisions quickly, and we are always available to take care of special requests.  We have always dedicated ourselves to being contributing members of the communities we serve, including contributing financially to local charities, providing equipment to indigent patients and serving on boards and committees of non-profit organizations.

What we ask of our customers and referral sources is to call Care Medical and let us show you how we are different.  We firmly believe that the difference will be noticeable and that you will be glad that you made the call.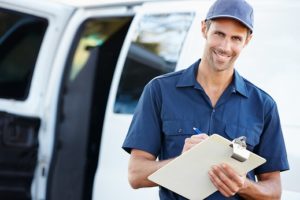 Helpful & Professional Staff
We Deliver In A Timely Manner

The staff was so helpful today adjusting my mom's wheelchair while we waited. It needed to be lowered to make it more comfortable. It was done very quickly and saved us money by not having to purchase a new wheelchair. Mom has a new smile
Carla Smith

Carol and Dante were extremely kind and caring in helping me get a wheelchair for my child after surgery. I needed to find a small, child-sized wheelchair and was unable to locate one that was available throughout the state. They reserved one for me and even helped me navigate the insurance process to help cover the costs. They were absolutely wonderful and I highly recommend them!!
Eileen Kennedy

I have a friend that broke her him and needed all kinds of supplies that I have never bought before. I called up Care Medical to see if they could help, and they had just about everything I needed and more. They put all the items I was looking for to the side for me so that I could easily grab them during my extremely busy day. When I came to pick them up, Carol and Dante were super happy to help and treated me great! They walked me through all the supplies and I left feeling better than when I arrived. I will definitely be back!!!
Kelli Burke

OMG!!! So Friendly and Helpful. Carol is the SWEETEST Person I've come across. She always is so Helpful. Dante also Awesome!!! He was also Friendly and Helpful. Care Medical is Blessed to have some Wonderful People working there. 10 Stars if Y'all had it.
David Bryant